Japanese version is here
June11th '2021 newly renovated.
summer Version
Greetings from Petite Pension Jonathan.
Nagano-pref. , JAPAN

Welcome to our homepage!
This is a report from the Jonathan.We would like to welcome you to
this peaceful resort lodge to spend holidays in a relaxing village at
the foot of Mt.YATSUGATAKE.A refreshing breeze,shooting stars,
(and) a fine view of Mt.FUJI and much more makes a deep impression
for a life-long memory.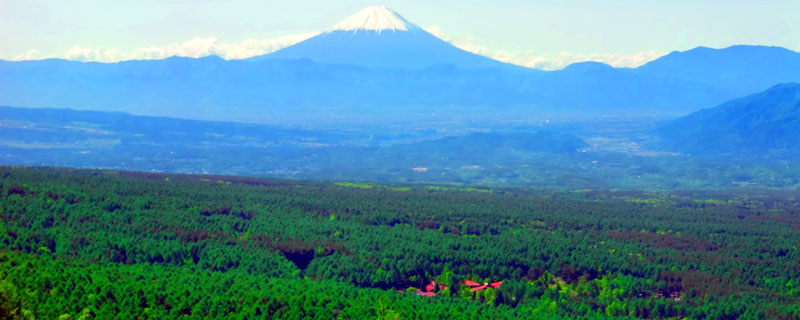 enjoy your holiday!
Our two wonderful mascotts , Ponta and Pockey are pure breeded
Karaft-kens(dogs) and are sure to keep you smiling,as they love to play
with our guests.
You are sure to feel a warm glow inside , offers a very spacious
living room with a beautiful stairway and a large stone hearth
makes it a very cozy atomosphere.We can accomodate about 40 guests ,
which makes it nice for meeting new friends or just spending time with
your loved ones.You will enjoy a homely feeling in your home away from home.
about our Cottage
We also offer Santa Cottage a private cottage which is perfect for a more
private setting , a cozy cabin style cottage , which is great for private parties
or families.
The wonderful fir wood aroma , and where the mountains meet the sky ,
you will forever remenver the Japanese sunset.
This cottage offers a full kitchen dining , bedroom and loft , television
and telephone.
This popular log cabin can be yours to relax in as long as you like.

Dinner
For your pleasure a full course steak
dinner
featuring succulent fillet steak ,
Japanese Sinshu calif , we put pride into our cooking.
You can dine privately or enjoy a barbecue party in the garden , which is sure to
result in a good time. Eat , drink , and be merry.
playing sports , etc.
So have a nice day of tennis , paragliding and take a swim in our spacious pool.
There is a special feature in the hot spring onsen "Shikanoyu-onsen "for you
to feel the real meaning of Japanese relaxation.
Wake up early with our morning birds and have a nature hike with
Ponta and Pockey , our dogs. You are likely to spot monkeys or deer or rabbit ,
maybe the rare fox.
Also great for golfers , 18 hole golf course , and for winter guests there are
many ski courses.

where?
Located in beautiful Kobuchisawa 2 hours from Tokyo , please call for more
information.
Map is
here
,click me

charge
Thev charge is 8,900 yen per person , discount for children. 9,900 yen per person for the
private cottage.

A guide for tourists
"A guide for tourists , " This is a linkage to the Pension Raccoon's home page. The Pension Raccoon is also located in the Fuji-mi highlands.

sightseeing
・ The Ojiro river is selected for the first 100 places of the purity of water in Japan.It's so clear and beautiful.
・ The Shirakawa pond is near the Mugikusa-pass which is famous for the highest highway in Japan.
・ The Omurasaki center was opened in last October at Nagasaka town. The building is famous for its peculiar form , It came out as a butterfly.
・ The ito modern art museum.
・ The remains of pointed stones
Delicious foods
・ The Canadian farm
It's a restaurant of Quebec.
・ The Country Kitchen
It's a restaurant of steak and barbecue.
・ Bles d'or There will be a festival on 29th in July.The subject matter is bread , of course.
・ Kinseiken
It's a Japanese confectionary shop.
・ Okkototei
It's a buck wheat-noodle shop. You can also have a pleasant experience of making it.
souvenirs
・ Japanese Sake "Shichiken
Yamanashi Meijyo co. Ltd. makes.

any question?
If you have any question , please e-mail us. :
jonathan@jonathan-pocky.com
fuji-mi highland petite pension jonathan
Tel 0266-66-2449
Fax 0266-66-2688
P.O.BOX 399-0101 fuji-mi kougen , fuji-mi cho , suwa-gun , nagano-ken , JAPAN
homepage opened since '2006.jan.21